FOR YOUR SPECIAL PARTNER THE HORSE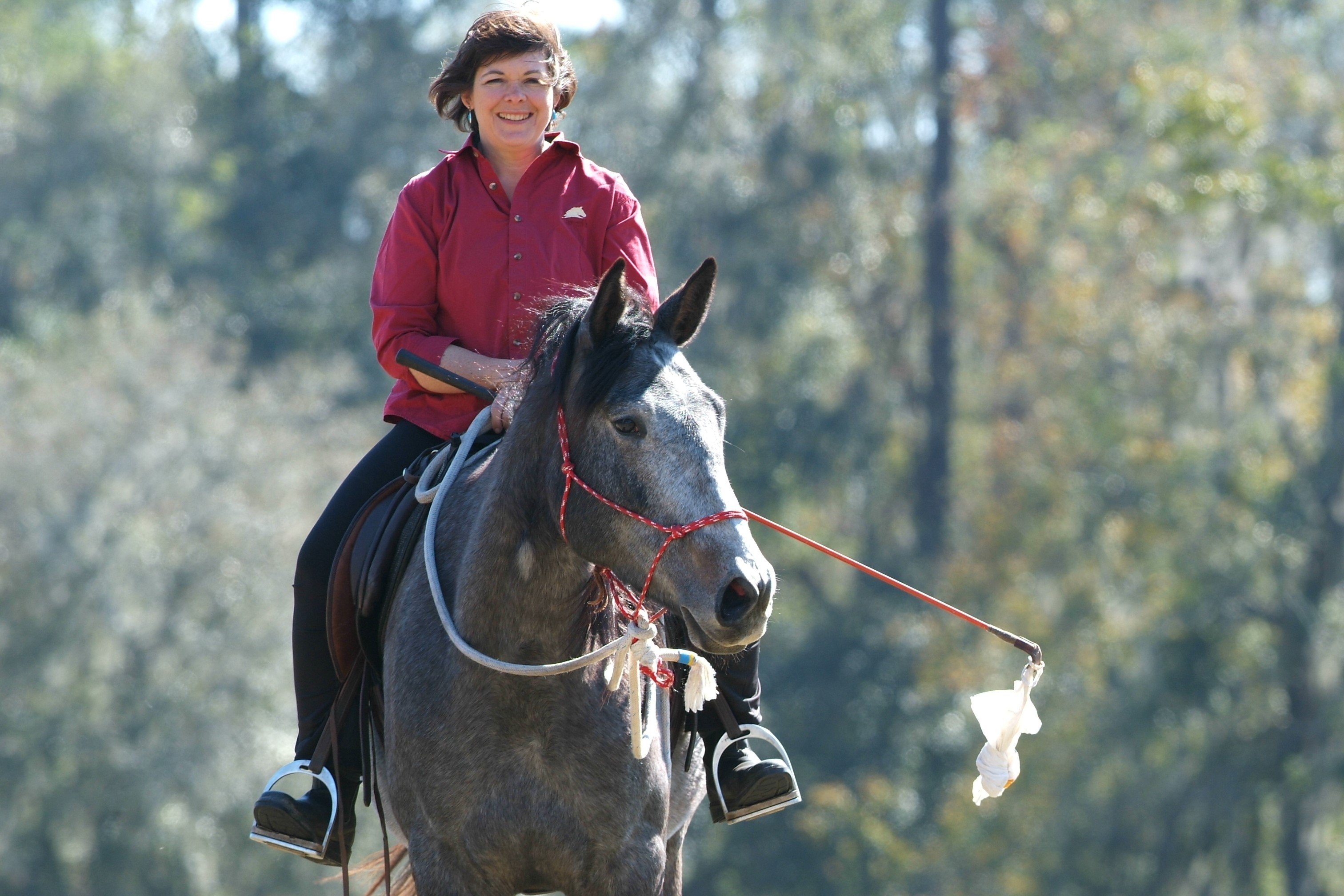 VifArgent offers unique services to the equestrian world, aiming at educating horse owners in the natural care and handling of horses. The traditional horse industry is evolving and increasingly aware of the need to take care of the horse's and the rider's welfare; riders are discovering that there is a natural and non forceful way of developing, riding and managing this beautiful creature. We can reach our goals with horses while preserving their confidence, curiosity, sensitivity and most of all, dignity, so often squashed in the past.
We focus primarily on horse lovers who enjoy riding or owning a horse for the long term. As such, you care about the relationship with your partner and about the horse's mental, emotional and physical well-being, no matter what your goals are. You want to develop your horsemanship naturally through psychology, communication, and understanding, versus mechanics, fear and intimidation. You want to do everything with and for your horse, not to him. You want a partner who responds and participates willingly and with enthusiasm, not a robot conditioned to reacting and obeying without thinking.
Communication problems are usually at the heart of frustration and misunderstandings between horses and humans. All a horse knows to do when having trouble is to resist, and sometimes quite violently. Every problem can be solved without force when you use love, language and leadership. A growing number of horse lovers worldwide are learning how to see things from their perspective and to use strategies that make sense to the horse. Quick fixes don't work. This is a true long-term solution. With the natural horsemanship approach, we can teach you how to solve problems permanently while respecting the horse's nature, the way a horseman would.
Natural horsemanship is not specific to one discipline or to one style of riding; students range anywhere from the amateur trail riding enthusiast all the way up to an Olympic gold medal winner. Most people think expertise with horses only comes from riding. But riding is less than half of what you really need to know to be good with horses. There is so much more… how they think, how they learn, what's important to them, how to communicate with them, how to help them reach their own potential. For the majority, the horse is no longer a work tool – he has become a partner for recreation and sport. It's time to start taking into account his point of view and his needs, and to change things to make his world a better and more pleasant place to live.
For the horse owner (or future horse owner), VifArgent offers:
Horsemanship Courses on the ground and in the saddle are available in a variety of formats: clinics, private and semi-private lessons, customized learning experiences (VIPP clinics), hands-on workshops, video coaching and horseless workshops.
Geneviève Benoit is licensed to teach the four Parelli Savvys (On Line, Liberty, Freestyle and Finesse) and four Levels, trailer loading, saddle fitting, kids workshops and riding fluidity.
She is also a graduate of the Coaching Certification training with the International Society of Rider Biomechanics, helping riders of all levels improve their seat, posture and balance.
SPECIAL NOTICE:  Geneviève Benoit will be taking a leave of absence from teaching Parelli in 2017 to focus on other endeavors and on her own horsemanship.  She remains fully certified as a 3-Star Instructor and plans on resuming her teaching schedule in 2018.  If you would like more information about booking your event for next year, please contact us for details.
She takes in a limited number of horses in training for students of the Parelli program (subject to availability).
Parelli courses count towards continuing education hours for Quebec Equestrian Federation and Equine Canada instructors and coaches.
Video Coaching Programs are an opportunity to receive private, personalized horsemanship coaching from the comfort of your own barn, at a fraction of the price of in-person coaching! Three programs to suit your needs and level of dedication!
Conferences and horseless workshops in a classroom setting include theory and simulation exercises on a variety of topics such as horse psychology and behaviour, the Parelli program, and the natural care and management of equines.
Saddle Savvy workshops and fitting sessions. A saddle that does not fit can affect your horse's well-being, health, attitude and willingness to perform. It can also compromise the rider's balance, safety and confidence. Find out the details on our partner site, The Natural Horse.
Independent profiling of horses for prospective buyers is available to assist you in selecting the right partner and set you up for a successful relationship.