Interested in hosting your own event?
As a host, you may get to ride for free if the clinic fills! This is our way to thank you for your efforts in organizing.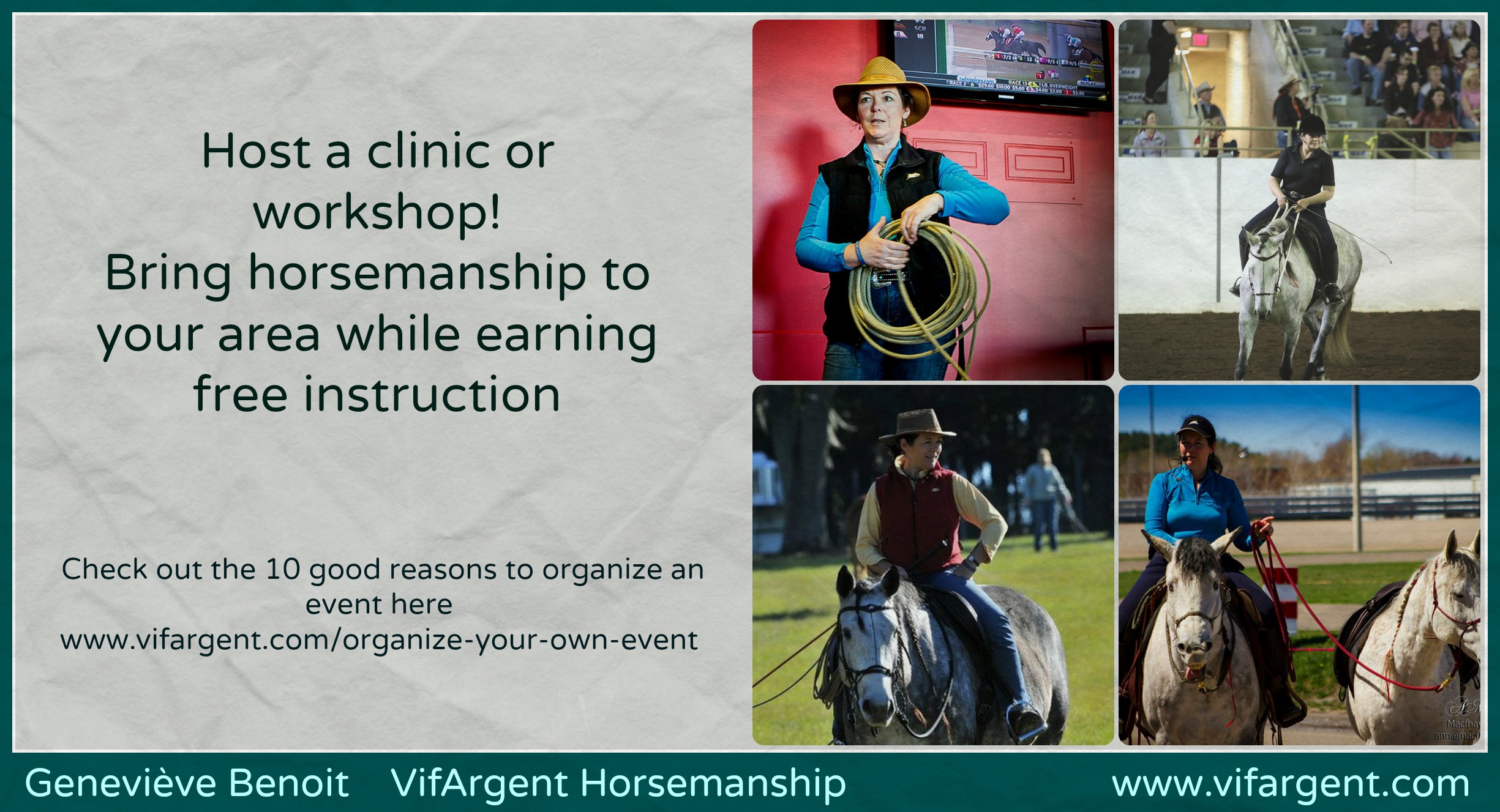 Clinic coordinators benefit from free horsemanship time as a thank you for their effort in organizing a clinic. What is involved in being the host or coordinator of a clinic? You basically share the responsibility of arranging it in your area – here is what you might be doing:
Be the main contact point for people to enroll, provide them with the forms and gather deposits.
Arrange the use of the facility, with an alternative indoor arena in case of bad weather.
Advertise the clinic – put up flyers, put up Internet ads, etc.
Arrange for volunteers to help out with set up and during the clinic.
Provide participants with logistics information: accommodations, directions, restaurants, etc.
Provide participant information and an attendance list to the instructor.
Make sure everything is ready for the instructor, and everything is left clean after the clinic is over.
Please read the following information to clinic and workshop organizers which will help you plan and locate a suitable facility, as well as provide details on the benefits offered to clinic hosts.